GLOBAL
FOOTPRINT
Quality commitment that extends to international clients based all over the globe.
We have grown into a network that spans the GCC with offices in Dhahran, Manama and Dubai, serving international clients.
In just 10 years, Miraj has gained the confidence of many international brands spread all around the globe. We are the one-stop hub with a network spanning the Middle East, equipped to deliver with professional, award-winning creative communication solutions - steadily building a reputation as a team that thinks, creates and delivers value.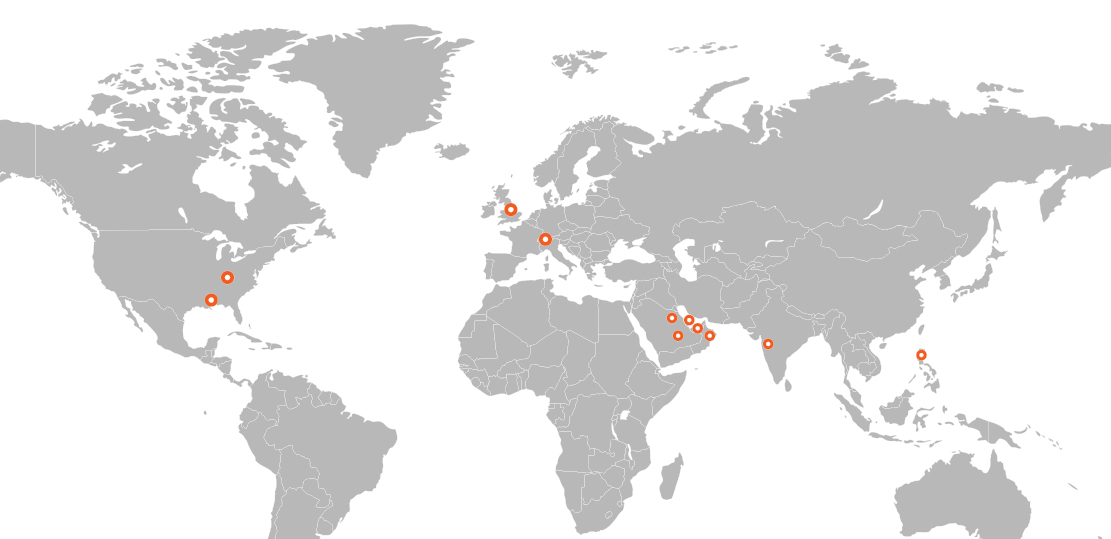 BAHRAIN
Tel: +973 1771 4722
SAUDI ARABIA
Tel: +966 13 887 2603
DUBAI
Tel: +971 4242 4069
BAHRAIN
Al Shuyouk Avenue
Manama
Bahrain

Latitude: 26.222156
Longitude: 50.591008
SAUDI ARABIA
Al-Baghlaf
Al Khobar 31952
Saudi Arabia

Latitude: 26.219442
Longitude: 50.184468
DUBAI
Makateb 2 Office 103
IMPZ Dubai
United Arab Emirates

Latitude: 25.0350914
Longitude: 55.1790578
info@mirajmedia.com