MEPEC, BAHRAIN INTERNATIONAL EXHIBITION CENTRE
A global leader in diversified chemicals, active in petrochemicals, chemicals, industrial polymers, fertilizers, and metals, SABIC aimed at highlighting its diversified business at MEPEC.

The 14X10M (size) island stand, fabricated and installed by Miraj, gained lot of visibility during the exhibition. The open-from-all-sides stand gave entry to audiences from sides: each side highlighting the different businesses of the brand, through interactive touch panels.

The diagonally angled hanging structures announced the brand loud and clear, lending the brand prompt visibility form every corner of the exhibition.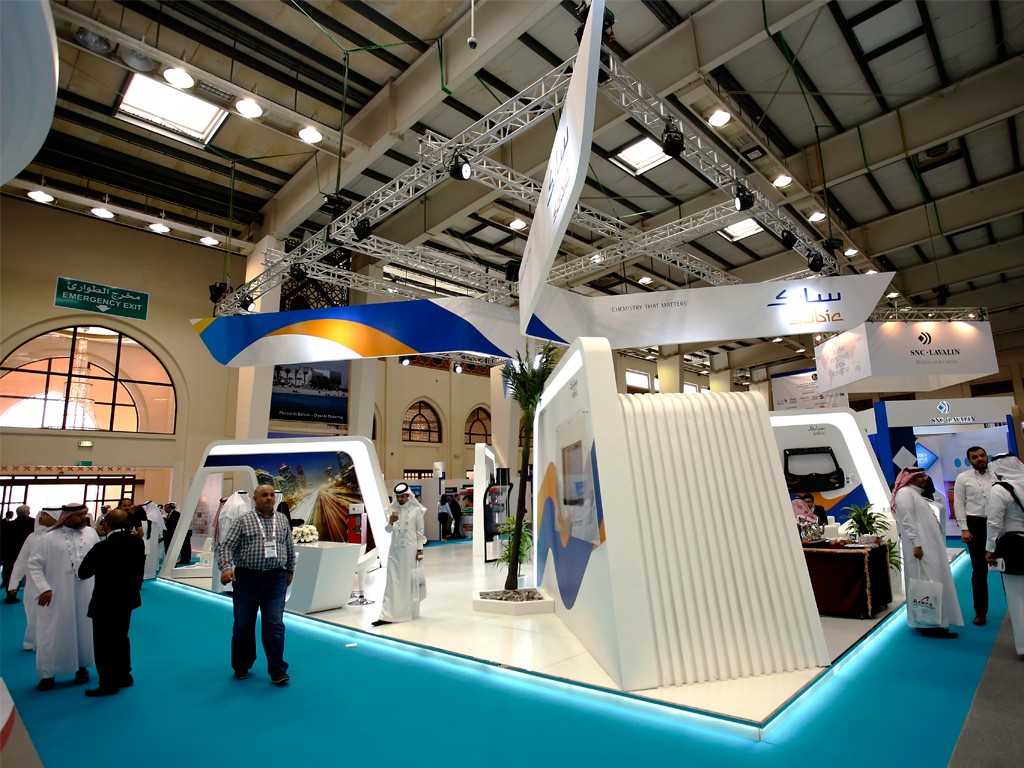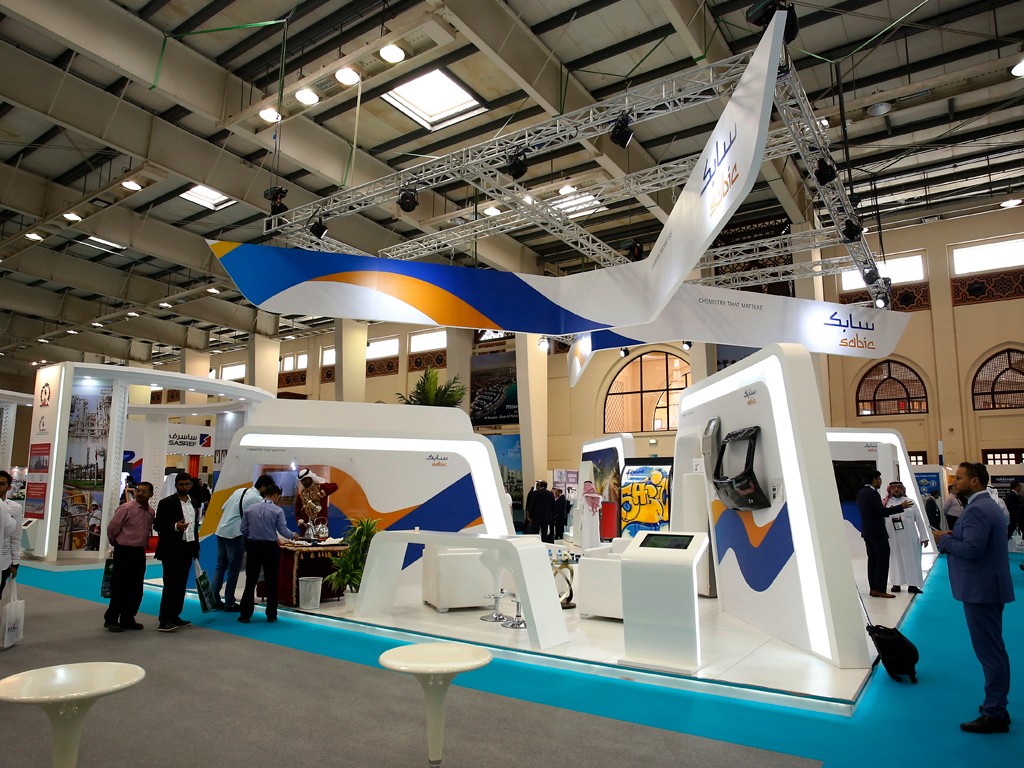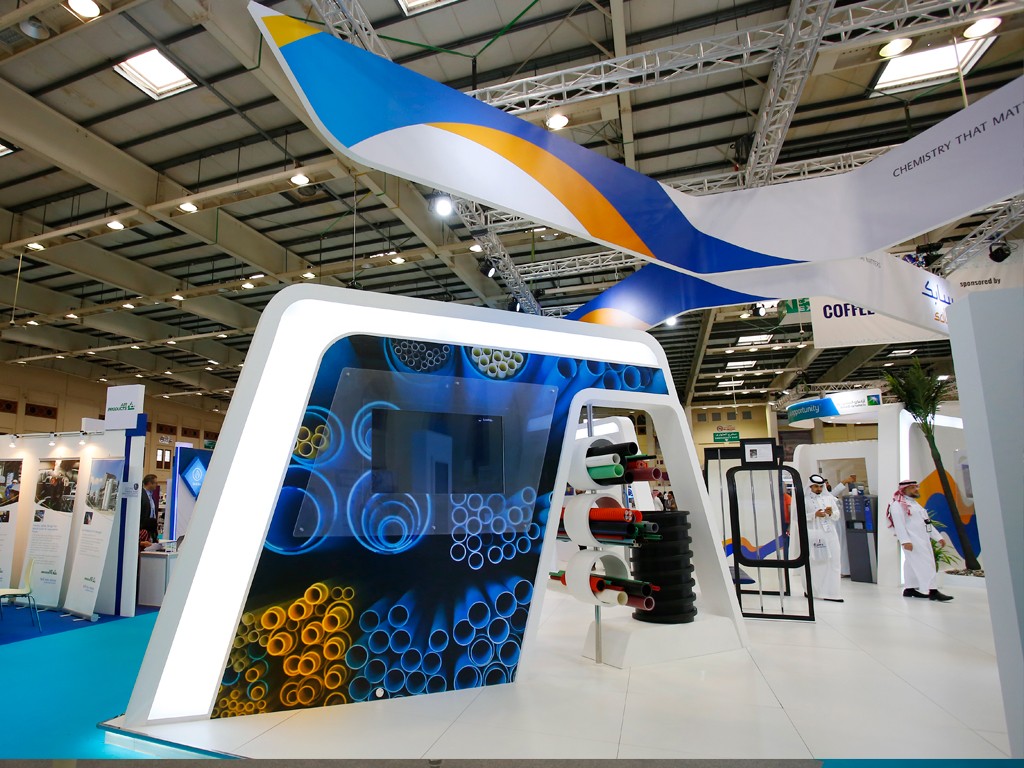 BAHRAIN
Tel: +973 1771 4722
SAUDI ARABIA
Tel: +966 13 887 2603
DUBAI
Tel: +971 4242 4069
BAHRAIN
Al Shuyouk Avenue
Manama
Bahrain

Latitude: 26.222156
Longitude: 50.591008
SAUDI ARABIA
Al-Baghlaf
Al Khobar 31952
Saudi Arabia

Latitude: 26.219442
Longitude: 50.184468
DUBAI
Makateb 2 Office 103
IMPZ Dubai
United Arab Emirates

Latitude: 25.0350914
Longitude: 55.1790578
info@mirajmedia.com