Gulf Air @ Routes ME
Open and welcoming, our booth layout for Gulf Air, reflected traditional values such as hospitality, service and friendly culture of Bahrain.
Miraj chose to highlight the airline's signature family and business friendly products through its blue and gold corporate colors. Overall, the stand design expressed an international character in sync with the modern air traveller.
Location: Gulf Hotel Bahrain.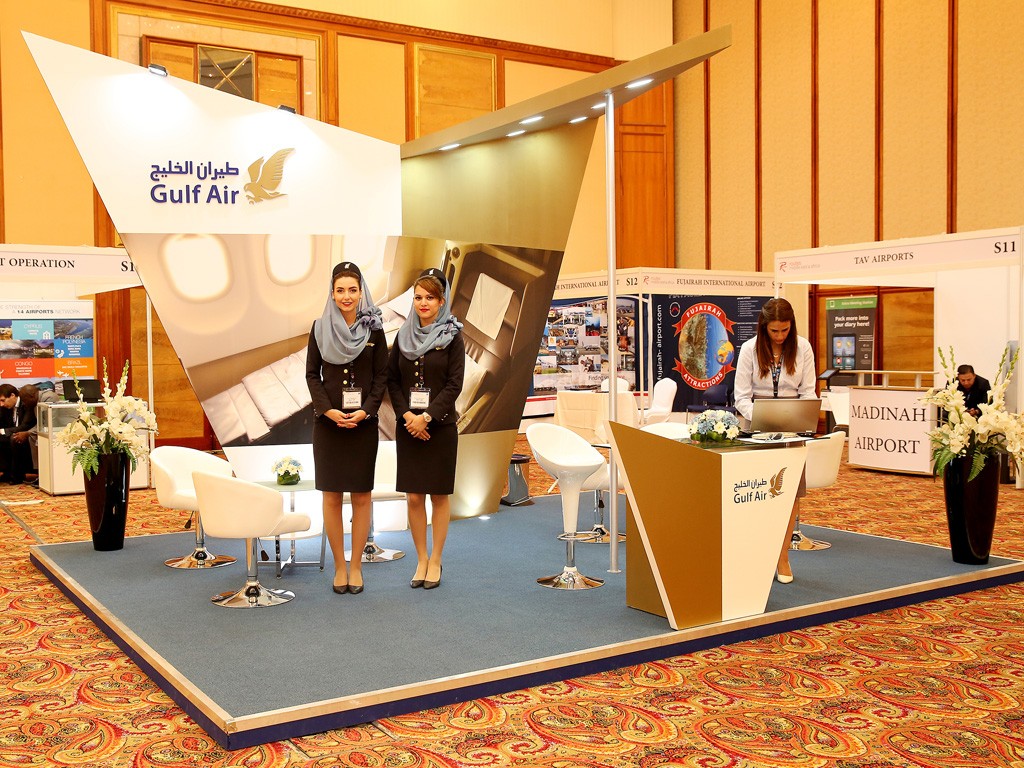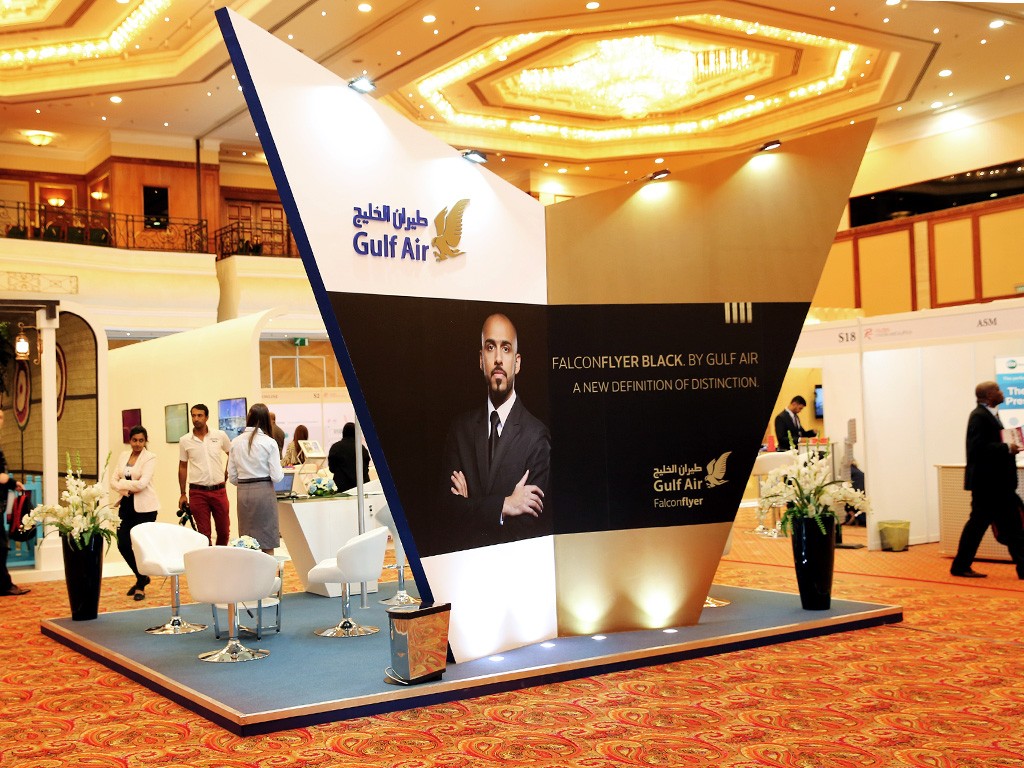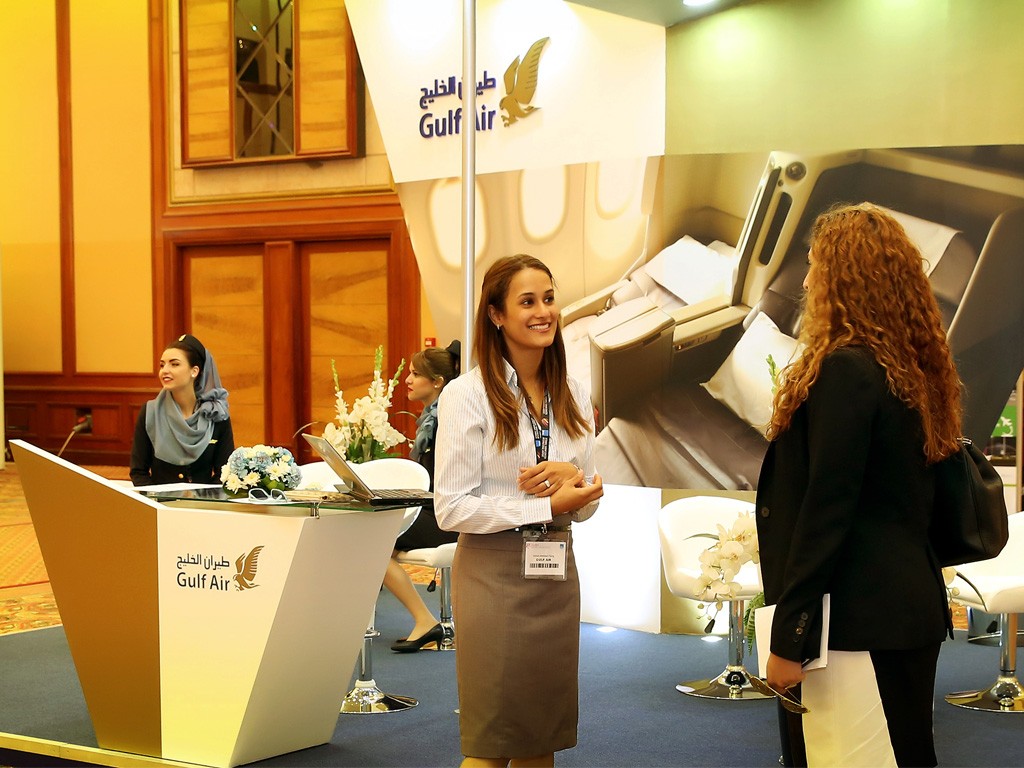 BAHRAIN
Tel: +973 1771 4722
SAUDI ARABIA
Tel: +966 13 887 2603
DUBAI
Tel: +971 4242 4069
BAHRAIN
Al Shuyouk Avenue
Manama
Bahrain

Latitude: 26.222156
Longitude: 50.591008
SAUDI ARABIA
Al-Baghlaf
Al Khobar 31952
Saudi Arabia

Latitude: 26.219442
Longitude: 50.184468
DUBAI
Makateb 2 Office 103
IMPZ Dubai
United Arab Emirates

Latitude: 25.0350914
Longitude: 55.1790578
info@mirajmedia.com