Plastics & Petrochem ARABIA
Saudi Aramco is the world's leading petrochemicals company focused on oil and gas exploration. Its role in the Kingdom's chemicals industry is growing and accelerating with a strategic shift towards greater participation designed to increase the local economic footprint of the company's chemical investments. To deliver this message, Aramco Chemicals planed to improve visibility through exhibitions and conferences.
As one of the first in a series of exhibition stands, the challenge was to understand the applications of its chemicals business and implement them as graphics on the stands. The design had to stand out and distinguish itself from other Saudi Aramco exhibition concepts. An exclusive brand element had to be conceived that expresses Aramco Chemicals' identity

Miraj created an exclusive design that answered all the above questions. Laced with colors that relate with chemicals, the stand used large backlit images to deliver a clear, uncluttered message.
Fabricated and installed by Miraj's in-house teams, supported by an excellent logistics unit, it was used at distant locations from Yanbu to Dhahran. The design continues to be an inspiration for all Aramco Chemicals exhibition stands.
LOCATION:
PLASTICS & PETROCHEM ARABIA, DHAHRAN
INTERNATIONAL EXHIBITION CENTER SAUDI ARABIA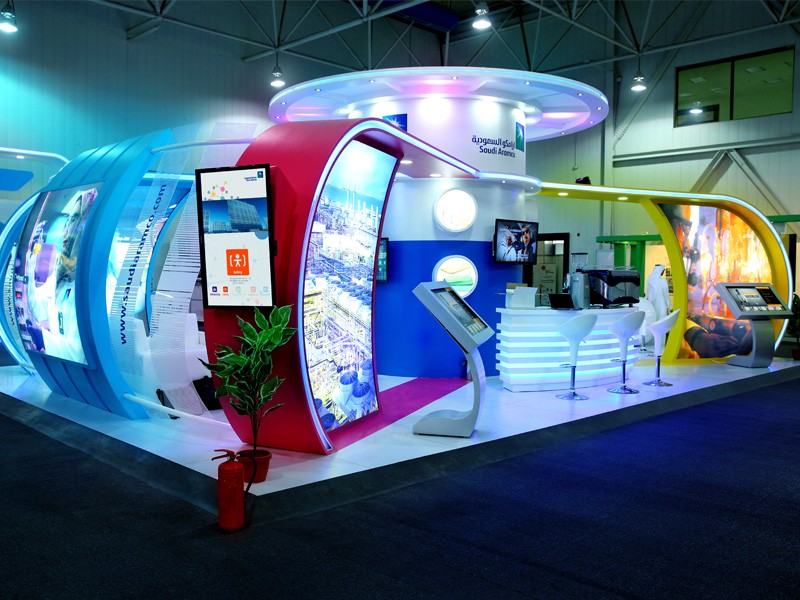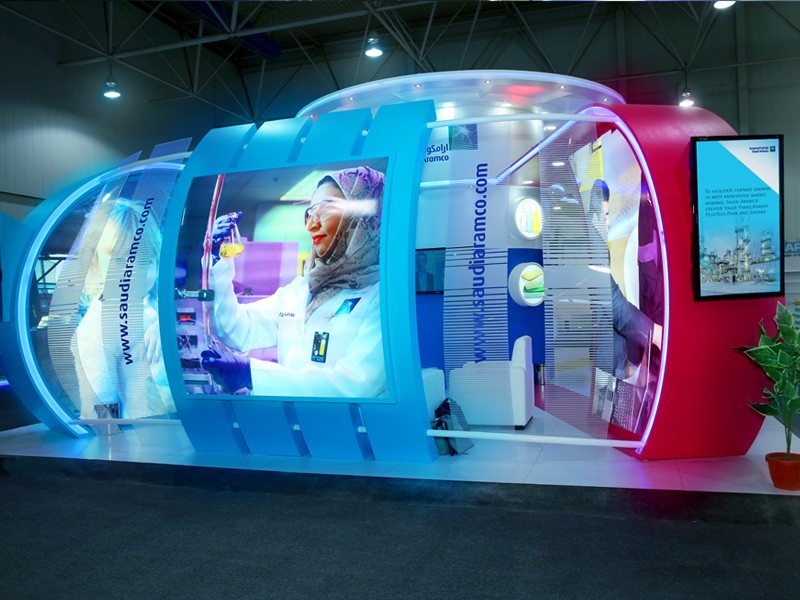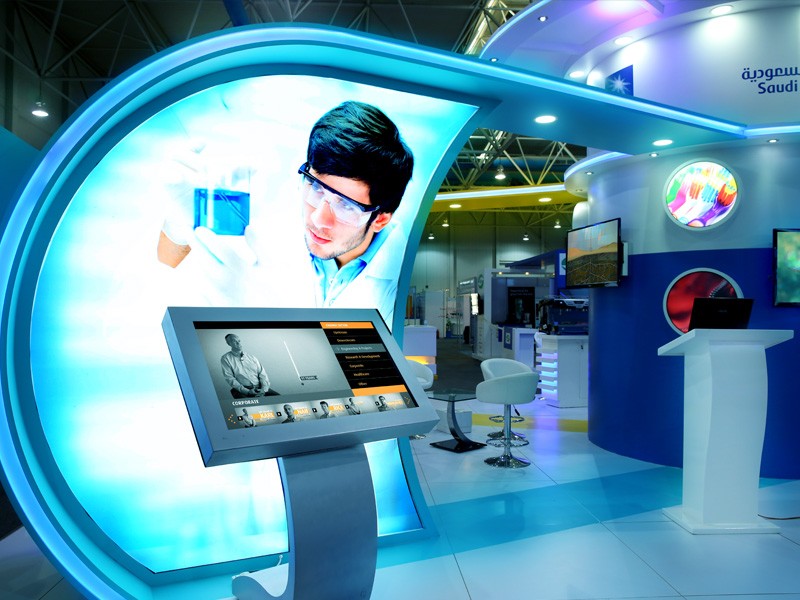 BAHRAIN
Tel: +973 1771 4722
SAUDI ARABIA
Tel: +966 13 887 2603
DUBAI
Tel: +971 4242 4069
BAHRAIN
Al Shuyouk Avenue
Manama
Bahrain

Latitude: 26.222156
Longitude: 50.591008
SAUDI ARABIA
Al-Baghlaf
Al Khobar 31952
Saudi Arabia

Latitude: 26.219442
Longitude: 50.184468
DUBAI
Makateb 2 Office 103
IMPZ Dubai
United Arab Emirates

Latitude: 25.0350914
Longitude: 55.1790578
info@mirajmedia.com