SDP Pinnacle Program
Saudi Aramco's Drilling & Workover Department held the inaugural Specialist Development Program (SDP PINNACLE) – a career path that empowers participants to make a positive change in their aspirations and give them an opportunity to excel in areas as crucial as Technology, Experience, Leadership and Visibility. Miraj took on the responsibility of designing an event that matches its theme – "a career without boundaries". The task was to create 9 booths draped with graphics on all sides, a stage and seating for 300, not to mention a unique signing area that resembled a miniature drilling rig. Touch screen monitors were installed to play an interactive video and program highlights. The entire venue was spruced up with flags, banners, billboards, lamp poles, collaterals such as booklets, flyers and every visitor got a gift hamper that included some really classy products.
The Result
We were as overwhelmed as the organizing team by the fact that the CEO personally cut the all-important ribbon and participated in the proceedings. That paved the way for more accolades as the day progressed. All systems functioned perfectly and the event was attended by the top management team in Saudi Aramco. At the end of the day, it was hard work that brought about a feeling of great joy, especially when Miraj was awarded a trophy for a job well done.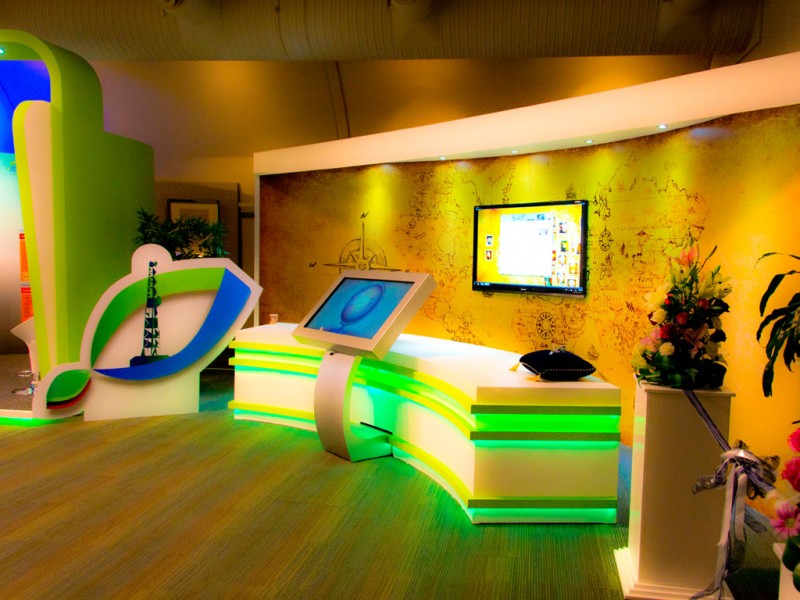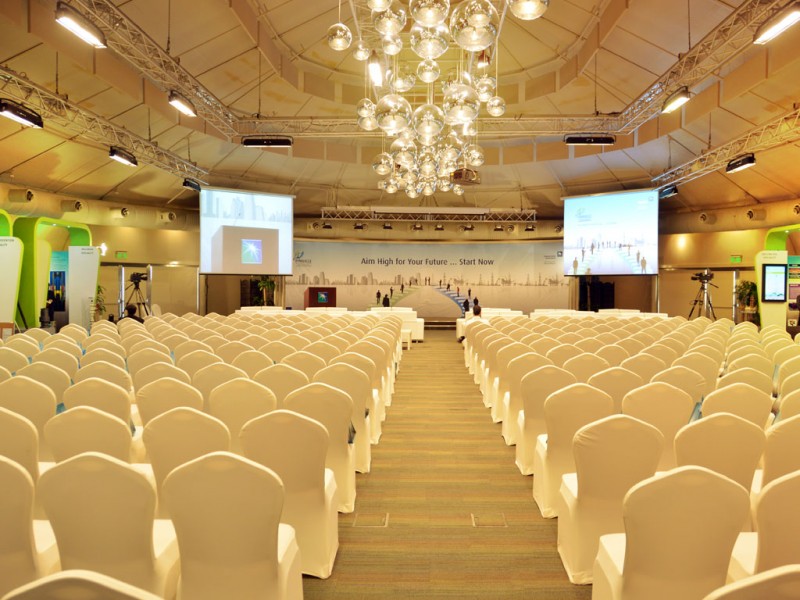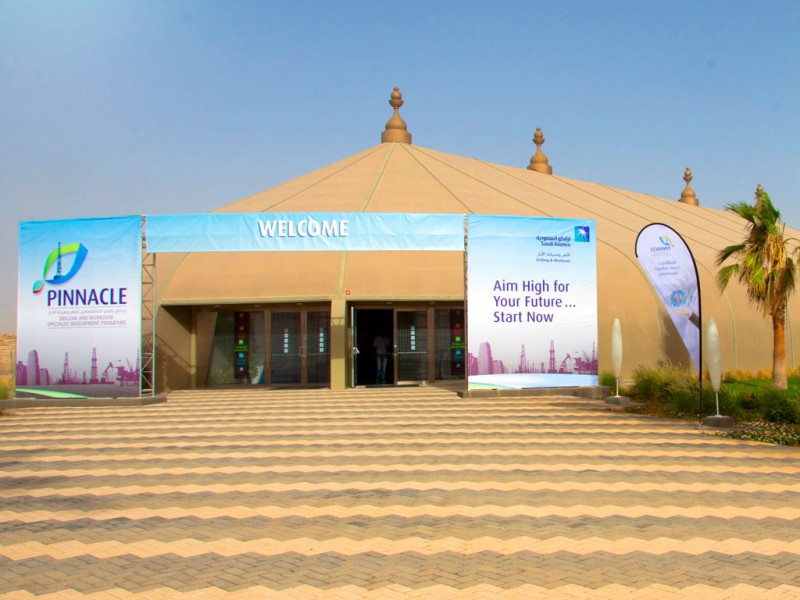 BAHRAIN
Tel: +973 1771 4722
SAUDI ARABIA
Tel: +966 13 887 2603
DUBAI
Tel: +971 4242 4069
BAHRAIN
Al Shuyouk Avenue
Manama
Bahrain

Latitude: 26.222156
Longitude: 50.591008
SAUDI ARABIA
Al-Baghlaf
Al Khobar 31952
Saudi Arabia

Latitude: 26.219442
Longitude: 50.184468
DUBAI
Makateb 2 Office 103
IMPZ Dubai
United Arab Emirates

Latitude: 25.0350914
Longitude: 55.1790578
info@mirajmedia.com