Corporate Brand Identity
Diyafa Holding Co. is a limited liability company, incorporated in the Kingdom of Bahrain in 2009. Diyafa is strongly focused on the hospitality, food and beverage, retail and business service sectors and is guided by an unwavering pursuit of excellence to provide an exemplary customer experience in all areas of its operations.
It is this focus that is reflected in the corporate identity designed by Miraj. Applied in all collaterals at all their corporate offices, the logo is distinct in its appearance and image delivery systems.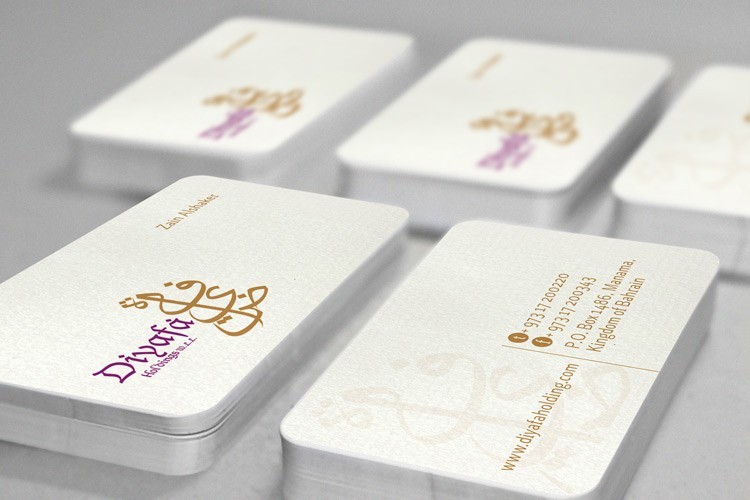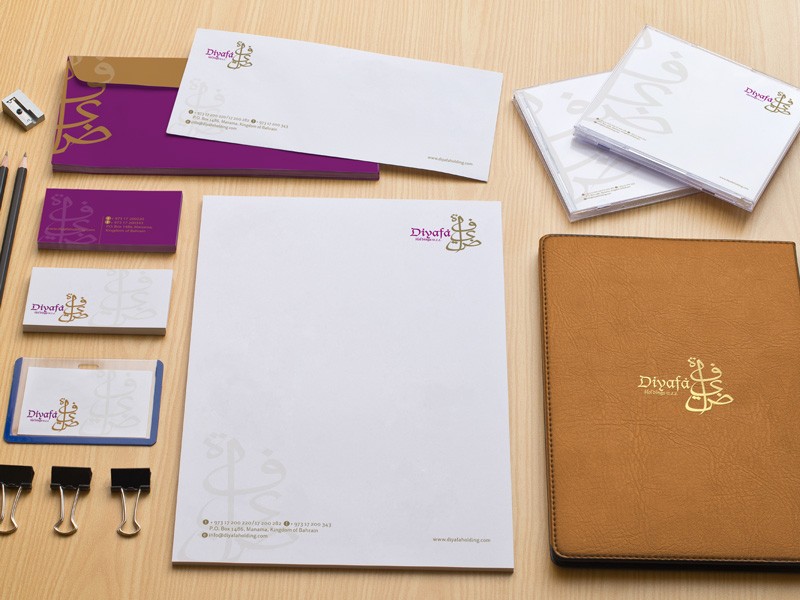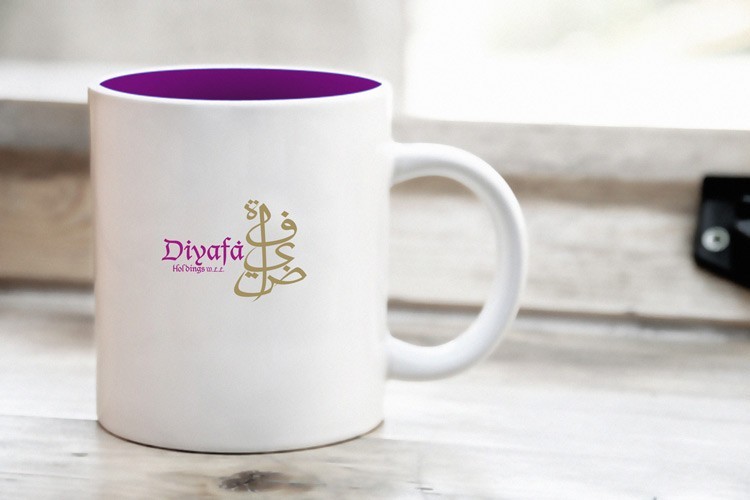 BAHRAIN
Tel: +973 1771 4722
SAUDI ARABIA
Tel: +966 13 887 2603
DUBAI
Tel: +971 4242 4069
BAHRAIN
Al Shuyouk Avenue
Manama
Bahrain

Latitude: 26.222156
Longitude: 50.591008
SAUDI ARABIA
Al-Baghlaf
Al Khobar 31952
Saudi Arabia

Latitude: 26.219442
Longitude: 50.184468
DUBAI
Makateb 2 Office 103
IMPZ Dubai
United Arab Emirates

Latitude: 25.0350914
Longitude: 55.1790578
info@mirajmedia.com