Safety Awareness Campaign
Al Khafji Joint Operations (KJO) initiated a novel method of communicating the importance of safety at work, by organizing an event that focussed on the most common concerns in work place safety. The event theme was "Safety - Behavior makes a big difference" which was displayed prominently at all key locations.
Miraj designed the event that centered around the theme logo. Using bright colors and icons that communicated the desired objectives, the logo was applied across all printed meterial, notable among them being a helmet, which is always worn at work and hence serves as a constant reminder.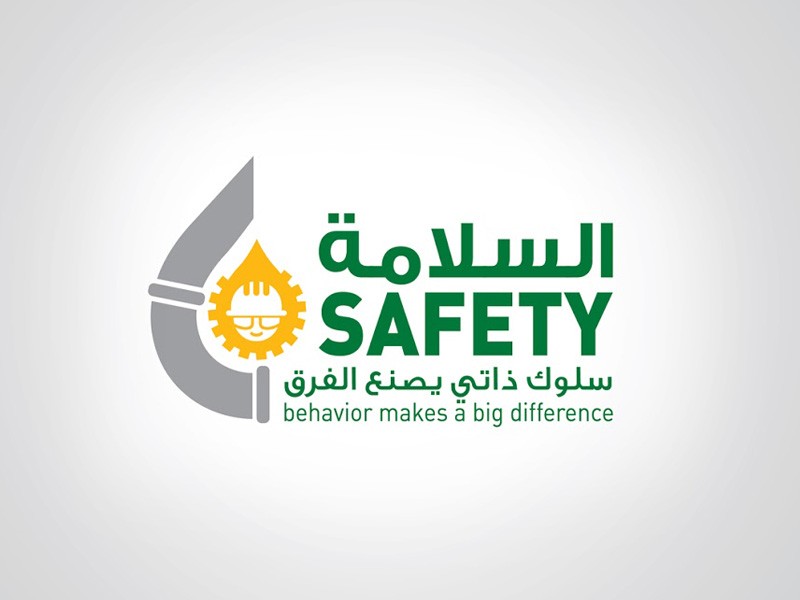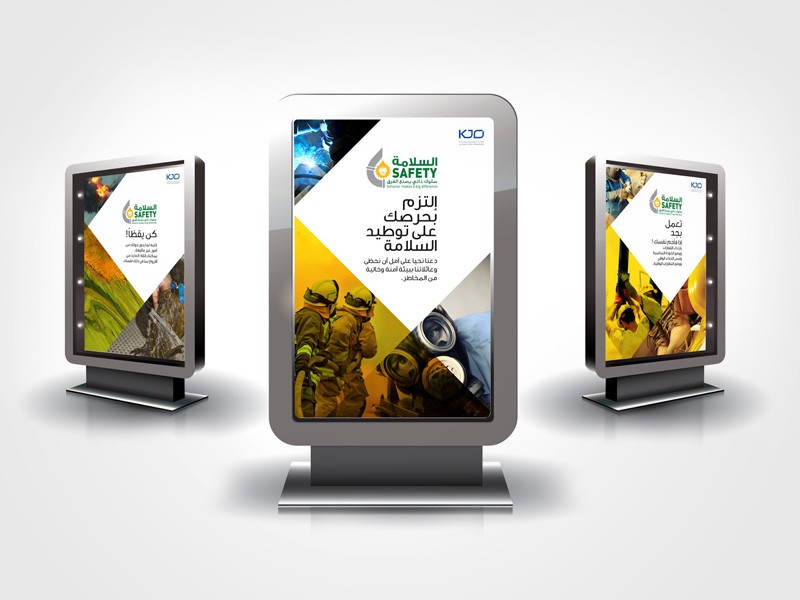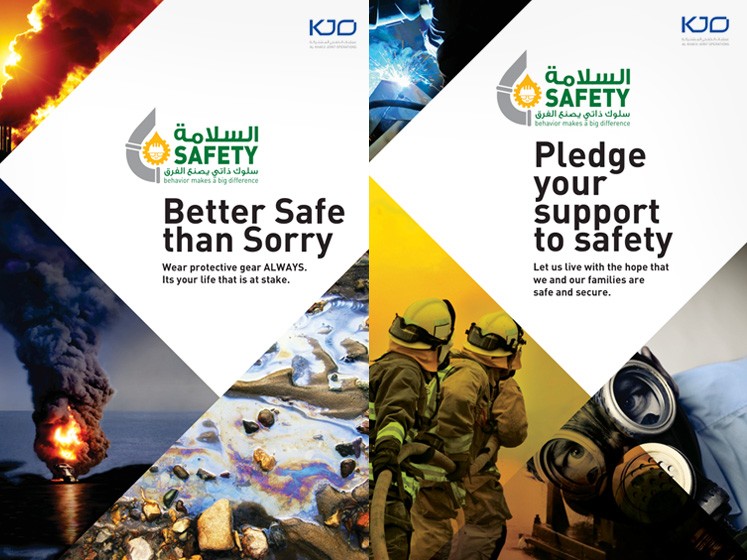 BAHRAIN
Tel: +973 1771 4722
SAUDI ARABIA
Tel: +966 13 887 2603
DUBAI
Tel: +971 4242 4069
BAHRAIN
Al Shuyouk Avenue
Manama
Bahrain

Latitude: 26.222156
Longitude: 50.591008
SAUDI ARABIA
Al-Baghlaf
Al Khobar 31952
Saudi Arabia

Latitude: 26.219442
Longitude: 50.184468
DUBAI
Makateb 2 Office 103
IMPZ Dubai
United Arab Emirates

Latitude: 25.0350914
Longitude: 55.1790578
info@mirajmedia.com