Welcome to Miraj.
An International award-winning, ISO 9001:2015 certified, marketing and communications agency with over fifteen years of distinctive expertise in branding, digital, events, exhibitions and corporate gifts.
BEHIND
THE NAME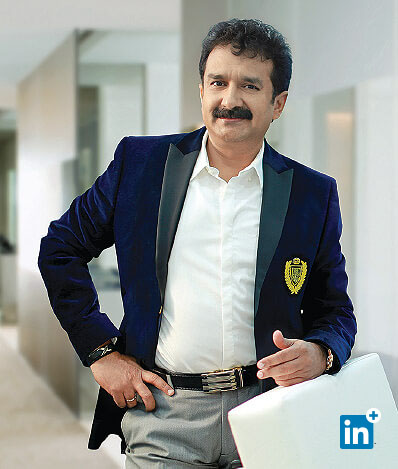 Everyone and everything is a brand. You are one, as am I, and so are our respective companies. It is how we position, market, and deliver our products that make us excel in what we do. It's why some people are more successful than others, and some brands, more preferred.
At Miraj, we are proud to have played a role in the success of some of the leading brands in the region. Over the time, we have evolved into a network spanning the Middle East with offices in Dhahran, Manama and Dubai, and steadily built a reputation as a team that thinks, creates and delivers value.
As a networked communications agency, Miraj is immensely creative, yet commercially focused with design, fabrication and production facilities in the Kingdom of Saudi Arabia, Bahrain and UAE.
We are constantly looking for "the idea"; the design and marketing campaign that will transform your investment into a strong bottom-line figure.
We recognize that business is all about relationships. As in any relationship, values are measured in the currency of trust.
Inspiring trust through, honesty, integrity and professionalism, we aspire to make every client our ambassador.
Welcome to Miraj, your local agency for world-class results.
To your success,
Charles Miraj
Miraj
Branding
Logo Design
Brand Identity
Brand Audit
Brochure Design
Packaging Design
Annual Reports
Print Services
Branding
AND Design
Branding and Design should be experienced. Establish an emotional connection. Evoke a positive perception and create a personal relationship with the market.
This is the power of strategybased creativity. Unique in its impressions, expressions and perspectives. One that inspires trust and strong loyalty; catalyzes culture and influences behaviors.
We do it well.
Miraj
Digital
Corporate Video production
2D & 3D Animation
E-commerce Portals
Interactive Presentations
Mobile Apps
Augmented Reality
Online Marketing
Digital &
Corporate
Films
What do people think when they first come into contact with your organization? More importantly, what do you want them to think?
The convergence of information and technology is the essence of digital reality. In today's networked world, digital is enormously effective in raising human performance. That's the core essence of Miraj Digital.
Connected, conscious, continuous. Synergizing visionary technology with evolving consumer expectations.
Transforming businesses on their digital journey. Enabling and empowering, through fulfilling digital experiences.
Miraj
Exhibitions
Theme Conceptualization
3D Rendering and Technical CAD
Design and Graphics
In-house Fabrication
Exhibition Digital Technology
Staging and AV Services
Design AND
IN-HOUSE Fabrication
Constructing a booth with wood is an easy accomplishment, but at Miraj, we combine wood and innovation, to lend your brand the much needed cutting edge. That's the major advantage of our expertise.
We invest a lot of time in understanding our client's needs and design objectives to create concepts that attract attention and generate maximum footfall. The graphics we create are embedded with your brand's corporate guidelines. Rest assured, the spotlight is on your brand and its values, from start to finish.
Miraj
Events
Event Planning & Conceptualization
Staging and AV Services
Digital Event Services
Photo and Videography
Live Streaming
Award Ceremonies
Conferences and Seminars
Product Launches
Road Shows
Event
Management
Miraj has over a decade of experience in planning and coordinating events for its clients in the GCC. With highly experienced and trained professionals, we can take a simple concept and transform it into an event that can touch hundreds of people with a unique user experience.
Success is delivered through operational focus, attention to detail and tight project management that is at the core of each event. We take complete ownership of the event's hosting requirements leaving you to get on with the more important part – networking with your guests.
CLIENTELE
Miraj is trusted by some of the most quality conscious corporates in the region. We ascribe this confidence to two decades of collective diligent service, ensuring that the needs of our clients come first. It's not just about building a sound reputation but truly about being a leader with a genuine intention to excel and succeed with our clients.
WHY MIRAJ?
Our hope is that every client becomes an ambassador for Miraj. Which is why we value trust, honesty, integrity, professionalism and an openbook attitude of working with the Miraj team.
Work with experienced and responsive professionals who understand your product or service
Fresh, cutting-edge, innovative creative solutions
Objective opinion to all your queries
Interact with a team that's marketing-oriented and results driven
GCC coverage
Enjoy working with people who are disciplined, friendly and enthusiastic
Get excellent value, because we are creatively different yet commercially focused
Marketing programs that fetch attention and generate leads, because it's the only kind we create
Deadlines will be met and penalty clauses for nonconformity can be addressed in the preliminary briefing
Financially solid

Remember, if you have a MARKETING vision,
we will make it come alive. And that's a promise.
Charles Miraj
KSA: +966 13 887 2603 / BAH: +973 1771 4722 / UAE: +971 4242 4069