Dedicated and organized space for your materials with corresponding packaging and labeling will ensure your materials are protected from moisture, dust, and other possible damages. Furthermore, we have a dedicated Mockup Area, where we give our clients the chance to view their projects before final installation, so they know exactly what to expect on event day.
28,000 square feet of storage space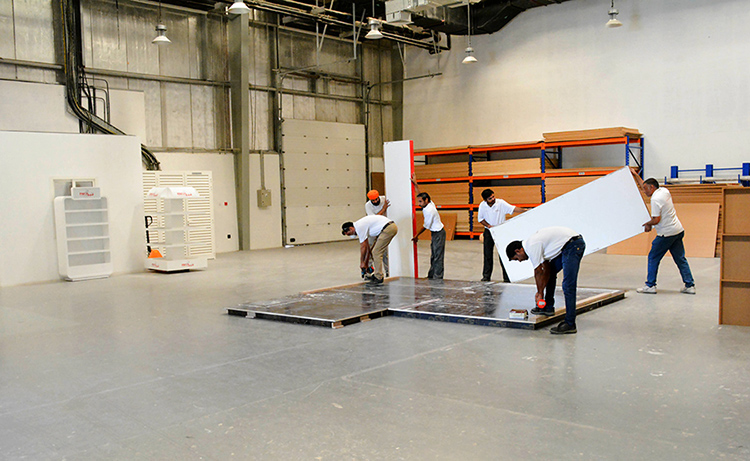 Mockup Area
This area is reserved for pre-event mockups, which is a vital step in our production process and ensures customer satisfaction. All parts are individually numbered and catalogued for the final event installation.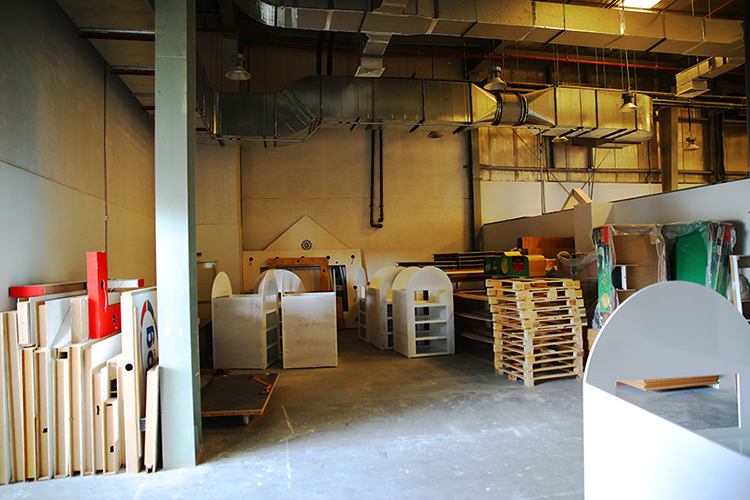 For more info please visit: www.mirajmedia.com
UAE : +971 445 92000
Bahrain : +973 1771 4722
KSA  : +966 138872603
Related Post:
JEVERYTHING YOU HAVE BEEN WAITING FOR!
INDOOR PAINTING & FINISHING DIVISION