In an effort to reduce and eliminate the causes of arc flash hazards, Saudi Aramco launched an awareness program, "Safe & Arc Less Electric Measures (SALEM)." SALEM was aimed to increase awareness of the hazards associated with arc flash in addition to the hazards associated with operation and maintenance of sub-station equipment.
Miraj was tasked to achieve this by commencing companywide programs targeting working level personnel at six locations (Safaniyah, Riyadh, Udhailayah, Rastanura, Abqaiq, Shaybah) of Saudi Aramco's office premises.
A couple of brainstorming sessions resulted in designing an imaginative logo and developing an educative theme that aimed to foster a culture of safety amongst employees.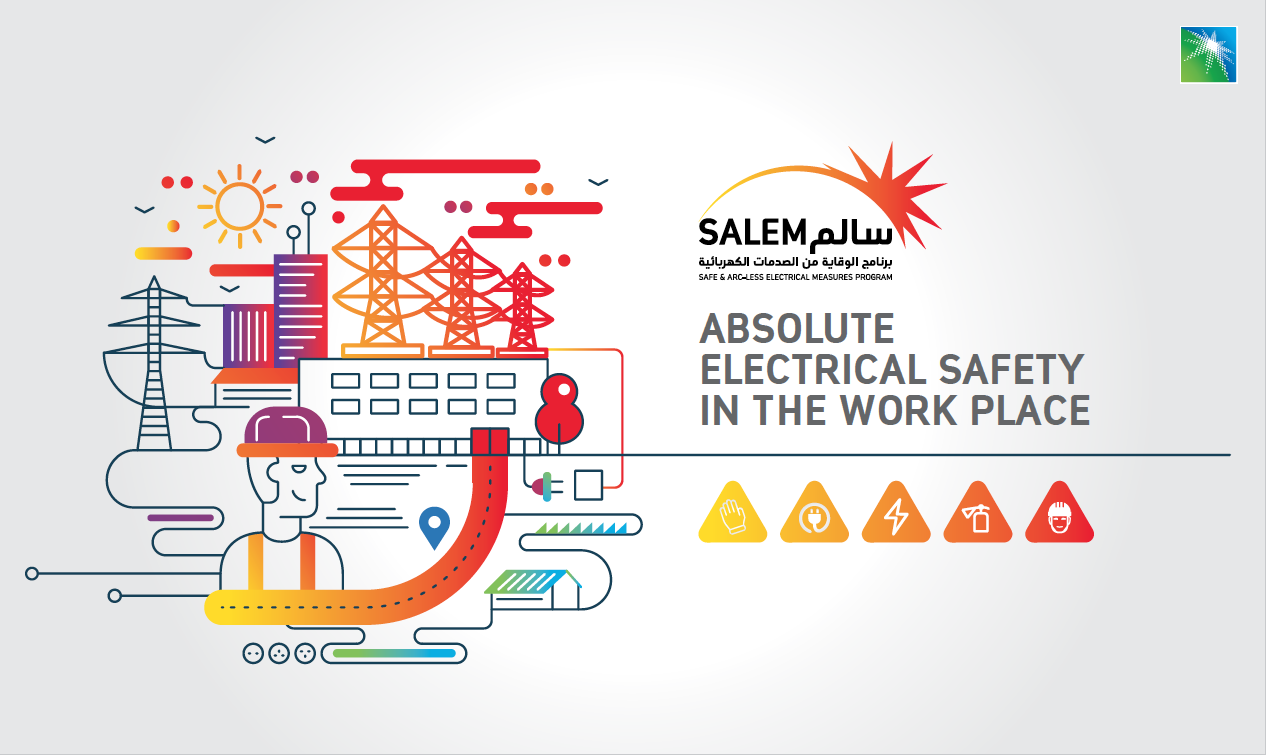 The theme developed by the team that employed a simple line drawing style to create an attractive visual language.
Temporary thematic booths were built timely at the premises of Saudi Aramco's six office locations on the same day. Each booth consisted of appropriate branding and ensured visibility, garnered attention and elicited positive response amongst employees.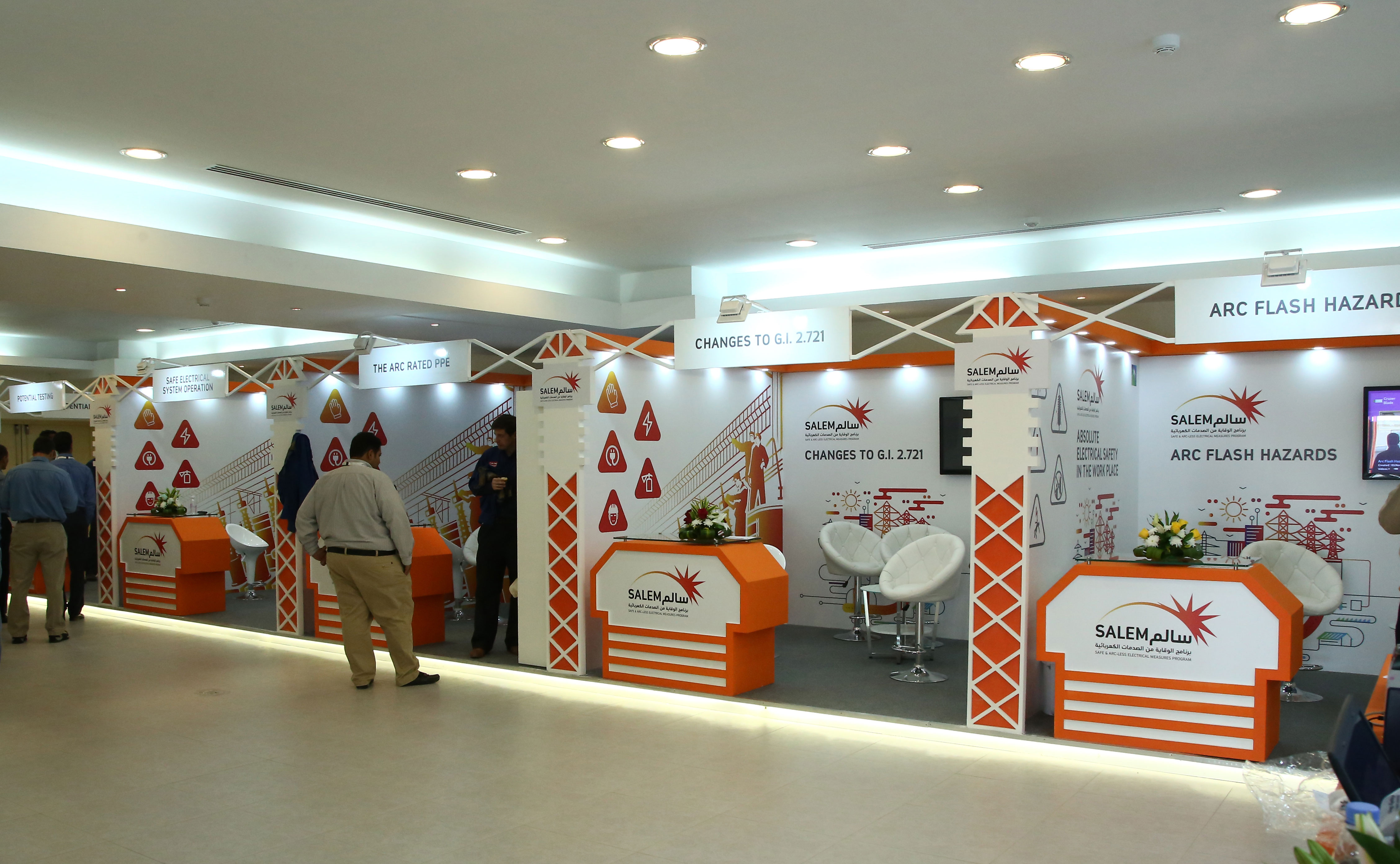 As part of the campaign, we further created informative collaterals and branded giveaways and also developed an educational video to covey the meaning of the awareness program in a simple yet effective way.
Miraj, once again successfully exceeded client expectation by showcasing appropriate creativity and amplified the impact of Saudi Aramco's safety knowledge and practices amongst the employees.