Our painting division is equipped with 3 industrial indoor painting booths. This helps us keep a clean and safe work environment, as well as monitor the finishing process and its steps closely. AND IT'S BETTER FOR THE ENVIRONMENT!
Any choice of color
The technology we use ensures you have the choice of any color to match your brand or project. Three point finish hand sanding in enclosed capsules ensures the premium quality, which is all inspected in detail.
Sanding
After the joinery and woodwork is complete, all materials are sanded in a three step process to remove mill marks, rough edges, etc. to create a smooth, perfect surface.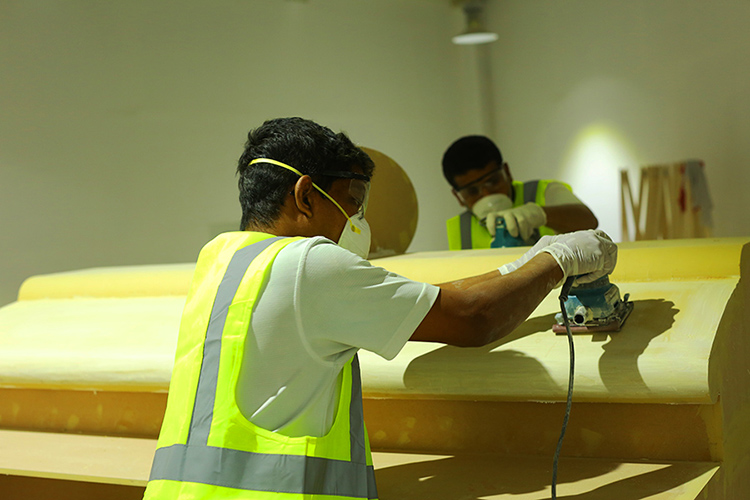 Primer Booth
All of our materials receive a primer coat prior to painting, in order to provide the best possible final finishing.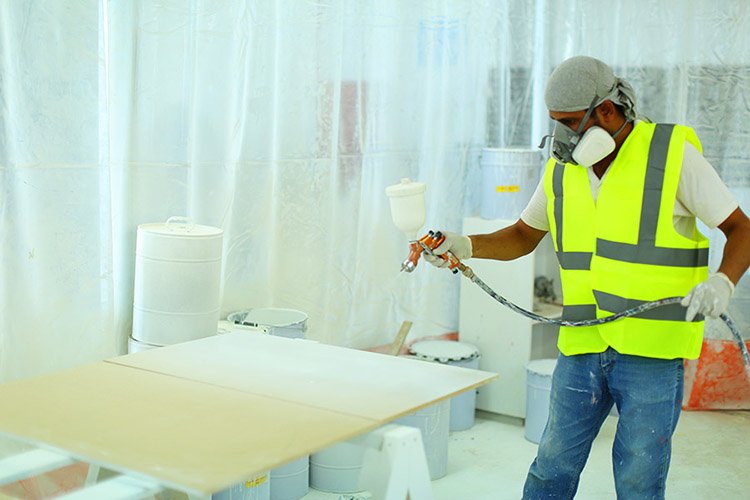 Paint Booth
The finishing touch on all our products, this is what makes our work 'shine'. All materials can be done with a matte or glossy piano finish.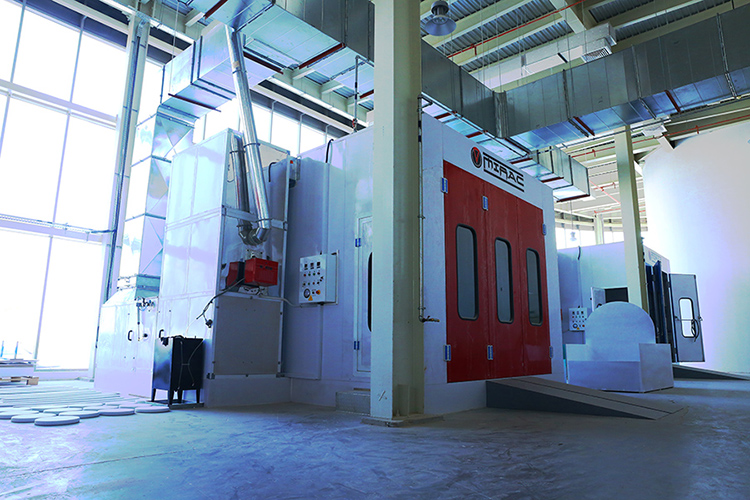 For more info please visit: www.mirajmedia.com
UAE : +971 445 92000
Bahrain : +973 1771 4722
KSA  : +966 138872603
Related Post:
JEVERYTHING YOU HAVE BEEN WAITING FOR!