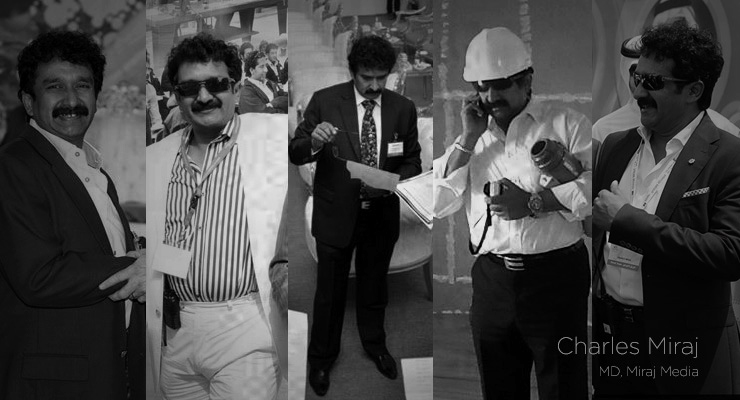 Managing Director – Miraj Media
A veteran advertising professional with over two decades of experience, he's come a long way since his post-graduate in commerce days. A 'no-nonsense' Entrepreneur and Management Expert, he has demonstrated the ability to lead diverse teams of professionals to new levels of success in a variety of highly competitive industries, cutting-edge markets, and fast-paced environments.
Eight years ago, starting an advertising business in Bahrain and making it successful was a debatable issue. since most of the leading agencies were already celebrating their silver and golden anniversaries and the market was not big enough to support another entrant. But Mr.Charles was convinced that Miraj would catch up with the leaders. By setting up an agency that would be envied by those, over 10 times its size. Challenges bring out the best in a person and here is a living example of it. Saudi Aramco, Schlumberger, Baker Hughes, Halliburton, Honeywell, Weatherford and Yokogawa believed in Charles' futuristic viewpoint and the Miraj name was echoed in the aisles of corporate entities, both in Bahrain and Saudi Arabia.
Twenty years in strategic planning and business development is probably the time when someone decides to hang up his suit, but with Mr.Charles there is no end to developing innovative and cost-effective solutions for enhancing competitiveness, increasing revenue, and improving customer service offerings. His favorite one-liner? "A little extra makes even the ordinary appear extraordinary". Miraj Graphics is founded with this basic principle and continues to demonstrate this unique ideology.