What defines the effectiveness of a statement? The response it creates! There are two ways of making a statement; one, which no matter how relevant, still might fall on deaf ears, and lose its effectiveness. The other, in such a manner that it rocks the boat (even if it wasn't at all that much relevant). Grabbing attention is all that matters; and how you make the statement, creates all the difference.
The adage holds utmost relevance in the events industry, where audience attention is of prime importance. It is not the visitors looking for your attention at an event; they are mostly there for fun– it is you, the exhibitor, who craves for their attention; lots of it! That's how the story goes.
To grab the attention, you have to make efforts to get the attendees to hear you and connect with you; make yourself perceptible to stand apart in the sea of competition. And that's where Multimedia steps in: to create the rippling effect, with its suite of exciting and engaging technologies.
Adding dimension
One message, and endless ways of saying it with multimedia. From dramatized grand opening techniques with event highlight teasers creating enough suspense, to bringing the whole venue to life with custom screen content through 3D mapping projection, and customized lightings; to most vivid and dynamic presentations, cutting edge multimedia technology lends a whole new dimension to any event, integrating all the concepts tailored for an impressive consistent theme.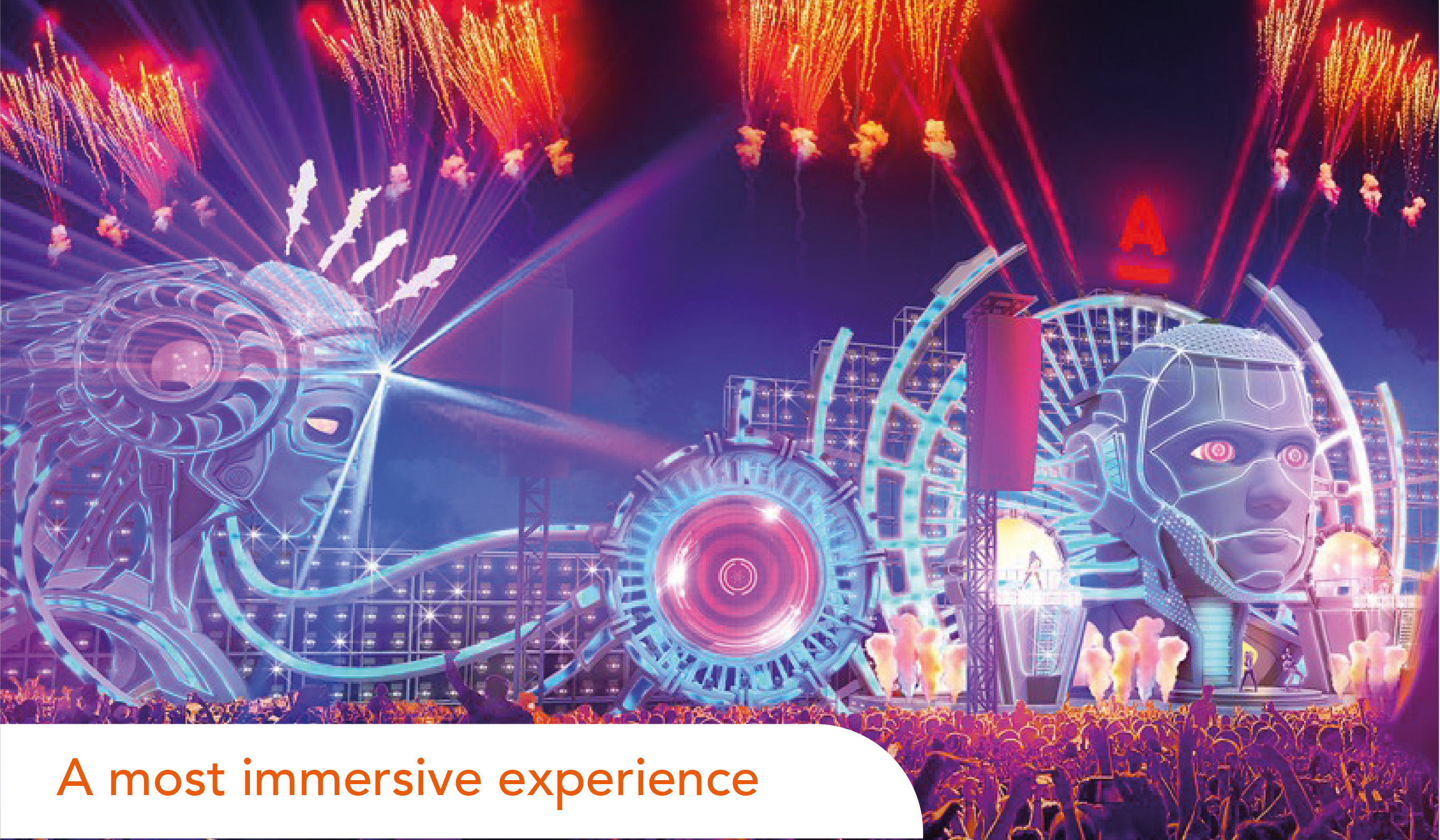 Image credit: youredm.com
Eyes are a much more powerful tool for learning than ears, and multimedia with its strong visual content and technologies scores in all the right areas. The customized multimedia content laced with videos and latest motion graphics, creates a strong connect with the attendees and amplifies the effectiveness of the intended message.
And multimedia does not just mean employing sophistication and advanced technology, rather it is a means of unleashing creativity to its full potential; giving wings to the wildest imaginations and lending effectiveness to ones efforts.
A hype reel could be as simple as animated text on screen using still photos, or a full scale production engaging high quality video footages and animation. Same with motion graphics and opening videos: they could be of the most basic level, or of the most advanced as the situation dictates and demands.
Even a not-so-interesting keynote address or a simple presentation, could be spiced up, with simple and creative multimedia like PowerPoint and Keynote, enabling the presenter to incorporate slides, stats, audio, diagrams, screenshots and animation, etc., or even a short and sharp hype reel – stuff enough to set the audiences' hearts pumping and moods cheering.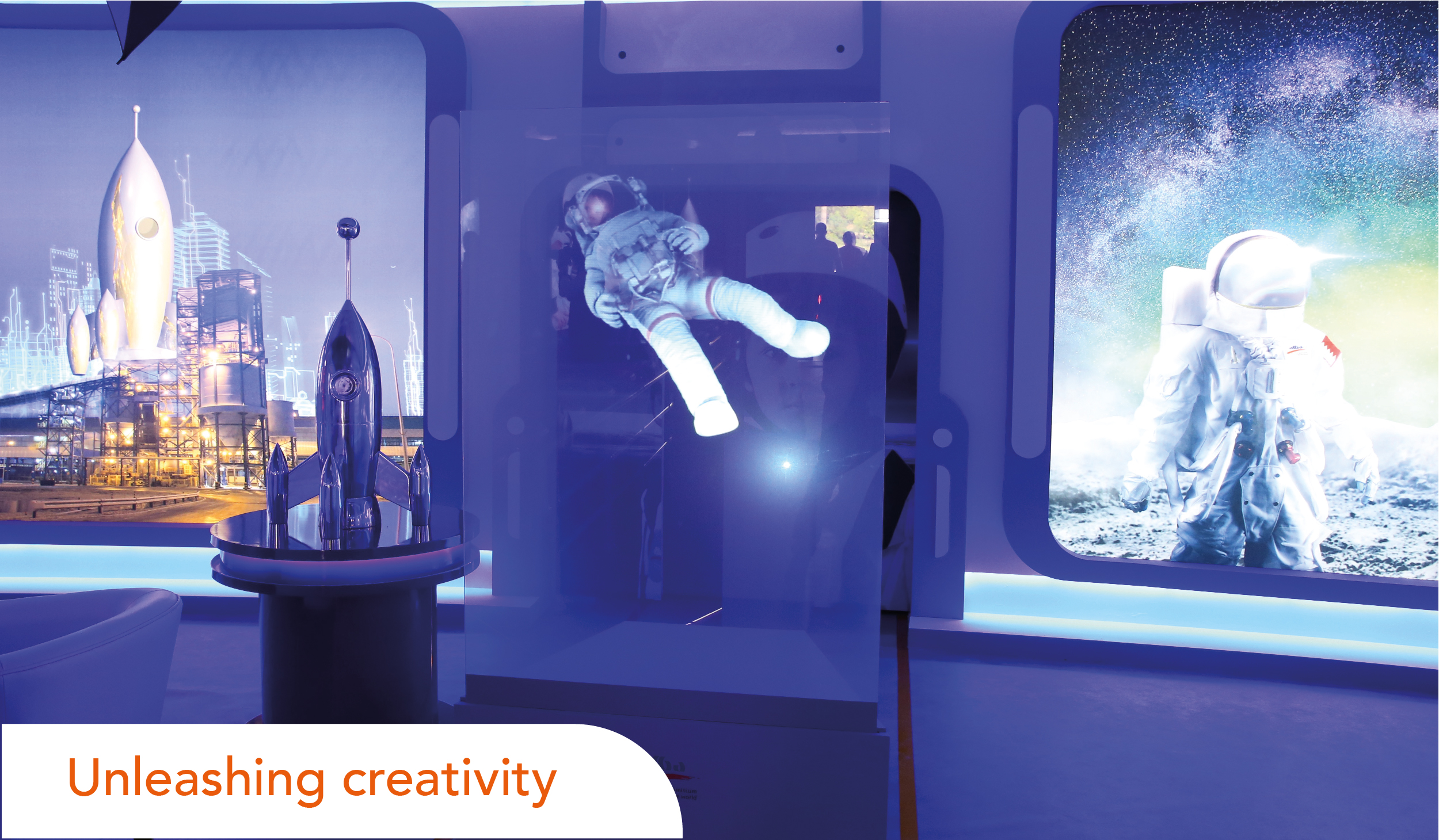 The intention is to create an unforgettable experience, by employing creativity at its best through multimedia. Creating magic from beginning till end!
Shifting event dynamic from passive to active
Interactive multimedia gives the visitors an engaging platform, transforming them from being mere observers to active participants. There is no locum for multimedia technology when it comes to audience engagement; the key to any event.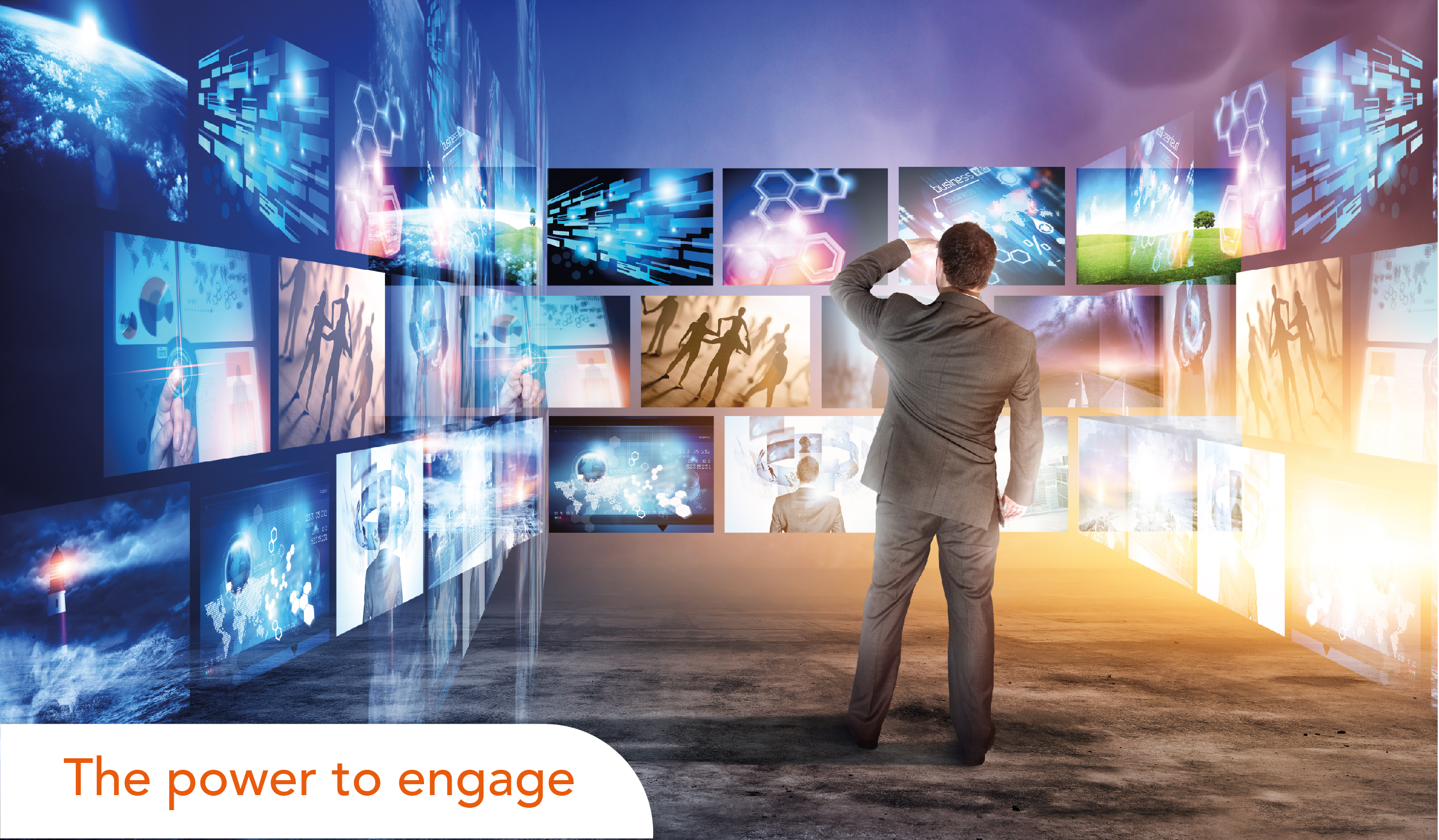 With its novel, intriguing experiences full of fun and excitement, multimedia technology taps the attention and prompts action, and delivers the intended message with a positive effect like no other.
Multimedia content – videos, photos, infographics and audio clips; amplifies the message and increases active participation. Be it an informative interactive touch panel which attracts onlookers to go through the content, or 3D simulation explaining your technology through the immersive VR: multimedia technology captivates and propels to connect with the message and act on it.
It is this capability of stirring the viewers into action, of the multimedia technology, that has transformed events from just a promotional tool into a central element of any organization's marketing mix, providing a wealth of data for marketing automation systems.
Attention seizing; forging stronger brand identity and creating lasting impacts, no stratagem could work a more magical effect than one mingling with multimedia technology – making events more interactive and significantly amplifying their overall success.
A statement well made!
charles@mirajmedia.com