With its inception in 1987 Baker Hughes is a company which is dedicated to improving oil extraction technology and increasing its efficiency.
Over the years the company has pushed their resources into their research and development centers all over the world in to improve the technology. The newest center of them all is the Dhahran Research and Technology Centre located in the Kingdom of Saudi Arabia. The inauguration was held on the 29th of Feb and was solely handled by Miraj. For the opening ceremony Baker Hughes had one objective in mind which was to stand out among the others. In order to do so Miraj came up with a concept which was never done before. The ceremony was opened with the help of a touch screen monitor, where in the chief guest placed his hand and a series of events unfolded.
The screen led to a video which which put into focus the seriousness of Baker Hughes in the industry. Upon the completion of the video the curtains parted revealing a plaque which had engraved all about the inauguration.
The event was not a one day affair, instead it spanned over two days. The first day was the inauguration of the center which was graced but the Minister of petroleum  Ali Al Naimi, the COO of Baker Hughes Martin Craighead and the President and CEO of Saudi Aramco Khalid Al-Falih. The second day comprised of a symposium which discussed new developments and technologies in the petroleum industry.
Miraj was chosen for this event by Baker Hughes not because we could just handle and event, but because we could handle an event and be innovative.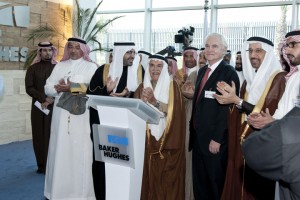 Chief guests declaring the inauguration open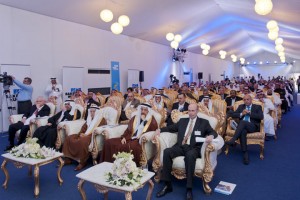 Guests as the event unfolds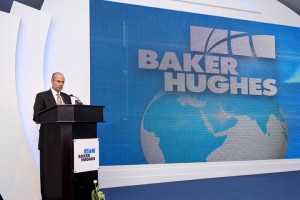 C.O.O Martin Craighead delivering a speech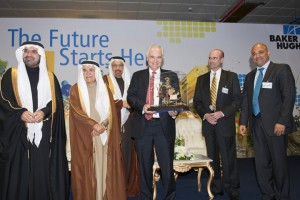 The day of the symposium
Congratulations team Miraj on a job well done!