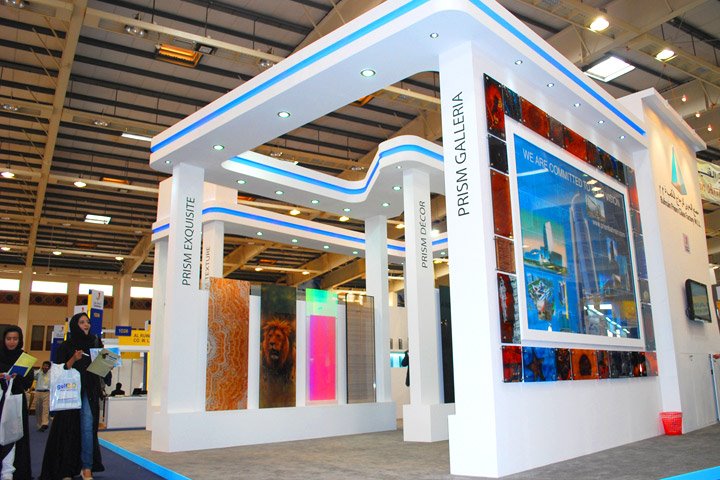 The GulfBID Annual Expo is an annual event held for the construction industry in the Northern Gulf.GulfBID is the event that brings leading suppliers, brands, equipment and services face-to-face with clients and buyers.  This expo gives opportunity to businesses to get out there and talk to clients and raise their presence in the marketplace. At this expo Miraj designed a booth for Bahrain Prism Glass Factory.
Keeping in mind that the booth needed to showcase creative glass work, the designed booth was minimal in its approach. The booth stood tall and used few walls so as to create the feeling of open space, thereby being able to highlight all that Bahrain Prism Glass Factory had to offer.
Bahrain Prism Glass Factory was not the only company Miraj was taking care of at the GulfBID Annual Expo. Trends Haus, a Bahrain based company specializing in European design was also showcasing their work at the expo. What they needed from Miraj was the fabrication of a pre designed booth. Quality fabrication is what put Miraj in the eye of Trends Haus.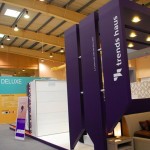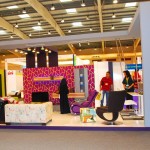 Images from the event