Remember the good old days when a conference hall would be crammed with white collared executives who would be put through the song & dance routine of a typical corporate event- Yes, those days are long over!
Wake Me Up Before You Go
We've all been through those types of events at one point or another in the past, haven't we? And do any of us have any key takeaways to share from that event? Most likely your answer is a no (just as everyone else's probably is).
Complicated content would be passed on via jarring mediums (most likely through the 'projector screen') with the keynote speaker typically droning on to a bunch of people who were just about falling into sleep induced stupors.
Thankfully Technology Stepped In And Upped The Game
Plain old boring events are now very passé, technology & the winds of change have moved everything along just as they have metamorphosed the corporate event vertical. Traditional corporate events are more or less a thing of the past & every corporate has moved to 'creative eventing', in other words, an event where the participants are doing something interesting rather than being reduced to playing the role of sitting ducks.
No Surprises Then, Everything's Gone Click Click
Technology has indeed made inroads in the corporate event vertical and it's hardly surprising that there are many innovations that have shook the suit & tie world by the collar. And mind you, these don't begin and end with simply the key content or the presentation styling, it also refers to the break out entertainment, the servers or even the food on offer.
Below we enlist some of the shape of things to come in the business corporate event vertical that will quite simply, leave you fascinated and inspired.
Storytelling Based Events
Though everyone may not necessarily be great storytellers everyone does have a story to tell. What's more, the simple act of telling your story in a space that is outside of your personal comfort zone introduces co- participants to another dimension of your personality that was previously unknown. This is a great idea to implement for a team building session.
The theme of the storytelling can be broadly based on whatever the corporate brand represents or it can be something totally out of the box – it depends on your team building objective.
Technology in the form of live AR screens that take viewers through the different stories is one of the creative ways in which tech is introduced into the format.
Take Them Out Golfing
Yes, sounds a bit farfetched doesn't it? But then that's exactly the point- doing it because it is farfetched. Trends in the corporate event vertical dictate that the attendees active participation & attention span is vital, hence it is not necessary to follow thumb rules anymore. Conduct a development program or a product success party in an informal setting & see the magic unfold.
Of course, here too one can jazz up the event by introducing branded live food counters and tasting sessions or interesting cuisine that uses sonicators & liquid nitrogen. To top it all, throw in some waiter magicians that can leave the participants in splits & you'll have a creative, interactive, informal event on hand.
Anything But The Ordinary
Have you ever thought of organizing a new product launch with a twist? If not, you can be sure that you'll need to bring out the coffee ever so often.
New trends suggest that participant customized messages, gifts and music, quirky photo booths, AR/ VR games or console stations and live streaming entertainment zones should do the trick.
Still looking for a light bulb idea- Here's one- If you're planning to conduct a training session for a new product, say, a new bike model, think of combining illusion and technology.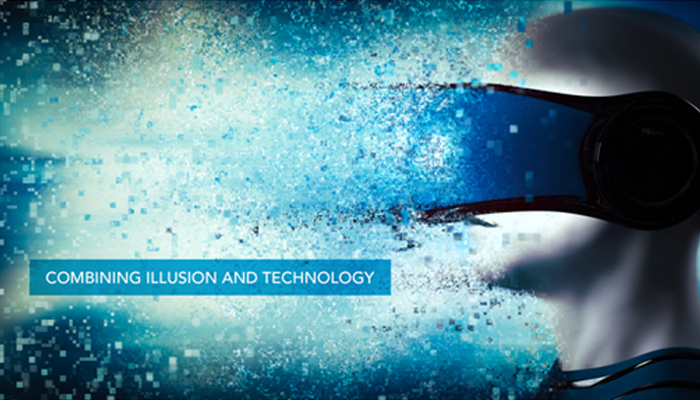 How?
New illusion tools allow for 3D holography and experiential tech to construct arenas where the new product is tied in with a couple of jaw dropping illusory tricks, in this case, the new bikes whizzing past you or a bike circuit race in progress. It'll give participants a mind blowing experiential experience that's sure to be surreal and memorable all at once!
It All Starts Here
They sure sound interesting, don't they? And they sound like just the sort of creative, inspirational, and experiential corporate event themes you had in mind since a long time.
Needless to say, Miraj Media has earned its stripes in the corporate event and exhibition vertical. So, drop me a line, we'd really like to hear what you have in mind.